Andrea and Stefin start out with a quick update on their resolutions. Andrea's using an app called Streaks to track her progress and planning on some habit stacking to incorporate new habits. To drink more water, Stefin's suggesting Andrea fill a pitcher with water (and perhaps add some lemons or limes) at the beginning of the day and use that as a visual reminder. To keep her resolutions, Stefin's going to break down her recipe organizing into smaller chunks, set a timer, and take it from there. Andrea wants Stefin to toss her old recipe binder and start fresh with a new one, but Stefin actually enjoys going through her old recipes, so the pomodoro timer trick will probably work better for her. Stay tuned to see what ends up working!
It's time to review the Classic Cream Puffs and No-Fuss Pastry Cream from Martha Stewart and Andrea starts out with an apology to Martha for doubting her and her recipe….because this recipe was so easy and so good! Andrea recommends making the pastry cream first and allowing it to chill while you work on the cream puffs. Stefin reminds us to whisk vigorously when incorporating the 4 eggs into the cream puff mixture, as it will separate. Both of our hosts skipped the egg wash (although Andrea's dog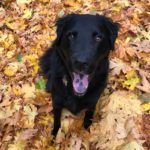 benefited from her accidental omission). The best thing about this recipe is that it can all be made ahead of time, and Andrea found it easily turned into profiteroles on Day Two with the addition of homemade hot fudge sauce using Intrigue Chocolate cocoa mix.
This week's bake along is Peanut Butter Pie in tribute to National Peanut Butter Day (January 24) and National Pie Day (January 23). Thanks to Kevin and Amanda for this recipe; Stefin is so excited that this recipe does not use cream cheese.
What 12 Baking Mistakes are we making that we don't know about? Stefin confesses to using the shells to separate egg whites from the yolks (#10) and storing her muffins in an airtight container (#11) while Andrea admits to not cooling baking sheets between batches (#8), or, even worse, dousing her hot baking sheets with cold water, leading to warping.
Listeners, what Baking Mistakes are you making?
——-
If  you're intrigued by our podcast, make it easy on yourself and subscribe on Apple Podcasts. That way you can listen to more than one episode, and have them download automatically on your phone or tablet. You can also bake along with us in our Facebook group, Preheated.
*Amazon links are affiliate, meaning we receive a few cents when you purchase through our link.